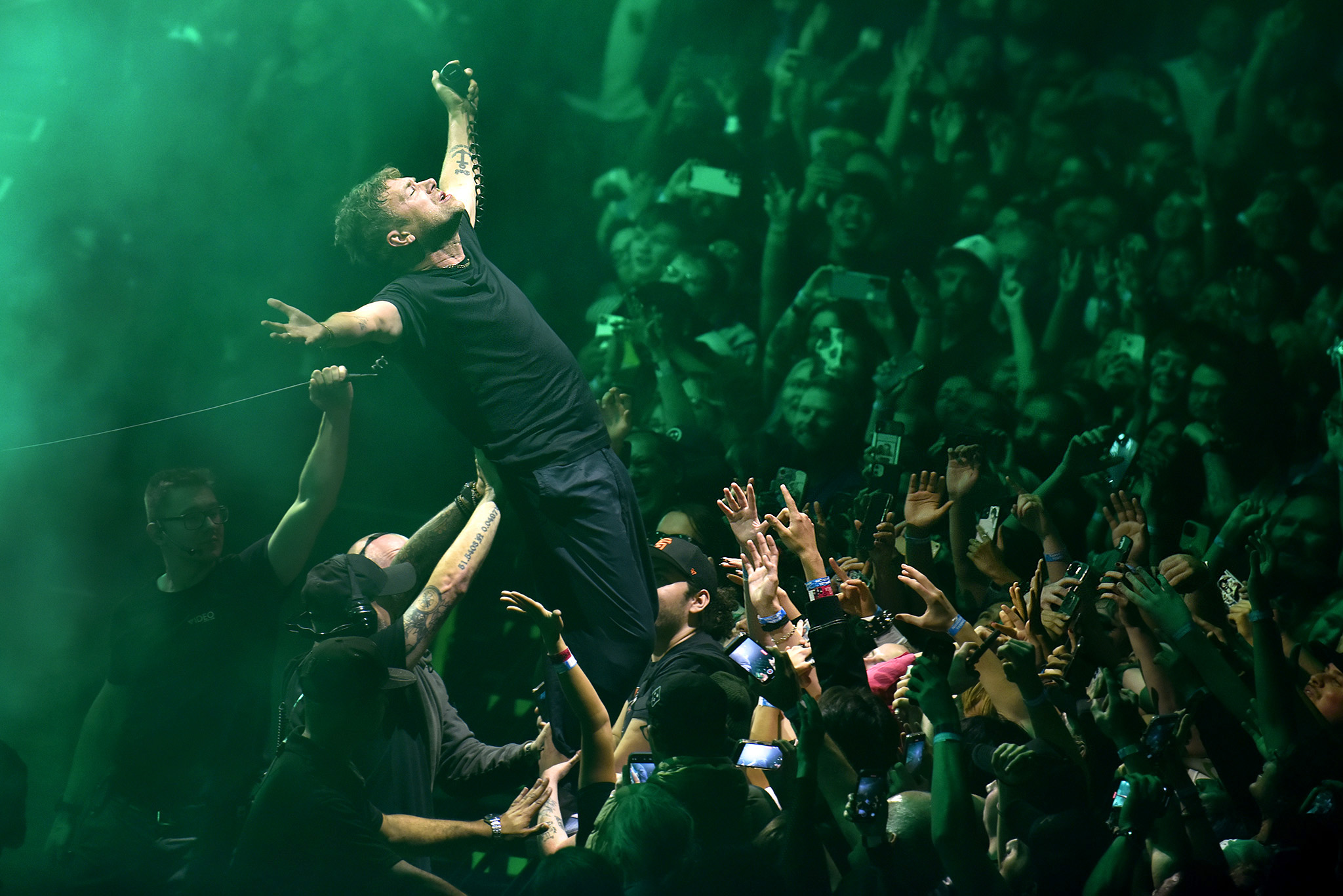 Gorillaz drops new song and hypnotizes San Francisco crowd
At some point during the triumphant San Francisco leg of the Gorillaz World Tour on Wednesday night, Britpop icon and multifaceted maestro Damon Albarn released a 6ft long golden horn.
"This thing is special," he said. "Everyone closes their eyes. I only blow it on special nights when I know the crowd is ready for it.